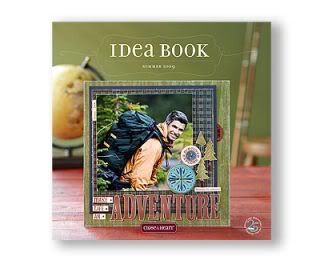 So, May is a busy month! We have several holidays,Cinco de Mayo, Mother's Day and Memorial Day, to scrap. I am pleased to present a new Summer catalog with 5 new paper packs, Tinkerin, Moon Doggie, Animal Cookies, Bella,and Back Country. There are several new stamp sets and some awesome new embellishments. CTMH has also released a new double scrubber to accommodate the size of the lager stamps and blocks.
Featured Paper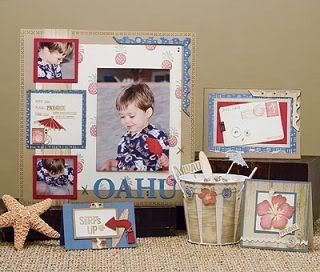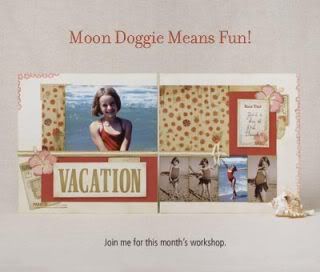 I'm featuring Moon Doggie for May's Paper Pack. With a vintage tropical beachy theme this paper pack is sure to be a hit for beach vacation layouts.


May's Stamp of the Month: Be Yourself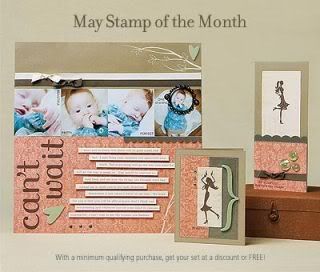 National Scrapbooking Month
The special offer from CTMH is to celebrate National Scrapbooking Month!
"Tickled Pink"
Available through May 31st
You can purchase this set outright for $34.95(Use item number CC1004C) or receive it for FREE when you buy $60 worth of MyAcrylix stamp sets (Excluding K-Sized and Stamp of the Month)or Host a Gathering or Workshop with minimum sales of $400. New Consultants will also receive this kit for FREE with their Consultant Kit.
Tickled Pink Scrapbooking Kit Includes:
Featured Colors: Blush, Crystal Blue, Twilight, Hollyhock, Sweet Leaf
1 – My Acrylix® I Am Stamp Set (D-size)
2 – 12" × 12" Floral B&T Duos™ Paper (1 with glitter)
2 – 12" × 12" Stripe B&T Duos™ Paper (1 with glitter)
1 – 12" × 12" Blush Textured Cardstock
1 – 12" × 12" Crystal Blue Textured Cardstock
5 – 12" × 12" White Daisy Textured Cardstock (1 sheet with die-cut shapes)
1 – Mini-Medley Accents White Daisy Collection
1– Foam Texture Tool
1– Brochure
Hostess Rewards
Book a Gathering or a Workshop in May and June and receive the Booking Set for FREE! Email me to schedule yours today!
For Sales reaching the $350 level or more you could choose one of the following Hostess Rewards Plus bundles!